information about the car
parts, accessories and more.

Car
Ford Escort Express -91
The speed is 80km/h and 1.8kW per Swedish mile. The cost to drive the car is about 2 Swedish kronor per mile.
Weight: 1320 kg (incl.battery 620 kg in fornt and 700 kg in the back). The basic weight was 1130 kg and payload 670 Kg.
Gearbox: standard but without the clutch. I use the 3rd gear for the most.

Engie
Netgain Impulse 9" Serius Wound DC "WarP" 22 hpcont, 96 hp, peak 144 volt, 5500 rpm max 8000 rpm. Would think that I have 65 hp, about the same as the gasoline engine. It requires no maintenance. May perhaps replace the carbon after about 10,000 Swedish miles. Thermal protection at 180 degrees. 
Find the part at:
Go-ev.com

Controller
Curtis 1231C-8601 96- 144 volt, 500 Amp.
Find the part at:
Cloudelectric.com

Batteries
Has replaced my Dyno Europe who broke down and they refused to reimburse me because I had beaten the batteries they said. In contrast, the Swedish supplier Etpab given me a credit note to shop for. Now I have 45 pcs Chinese Thundersky 160Ah purchased from American Evcomponents. The monitoring system of the batteries come from Australia, Evworks. It takes care of so that the batteries will never be over-charged 4.25 volts or get below 2.5 volts and there is a drive on any battery that sends information to the base. All links are further down the page.

Wire and speed
Kumho 13 "165 3Kg pressure.
Top speed: Top speed run 120 without problems but it takes many ampere hours then.
Acceleration: About as before if you want.
Distance: Has run 120 km 136Ah, and there was more to give.

Charger
Zivan NG3 230 volt, 2800 W. Reduced charge for a 2300watt and can run on 10 ampfuse.

System Voltage: 144 volts.

12 volts: Separate charger for 72 Ah battery. ATX: one from a computer takes over if the voltage drops below 11.8 volts. It can run everything without using 12-volt battery.
Find the part at:
Cloudelectric.com

Dashboard
Meter Batman EV 24-200 volts (volts, amps, spent Ah). Vacuum gauge for brakes. Volt meter for 12 volt system.
Find the part at:
Cloudelectric.com

Heating system
DC-DC converter 400watt 13.5 volts heating system I have built myself of an immersion heater from the U.S. 3500 watts 220 volts. It is driven by pump + thermostat + relay It provides 1500 watts and take 10 amps from the batteries and it reduces the mileage by 3 Swedish miles.
Find the part at:
chennic.com
Websites and Links
learn more here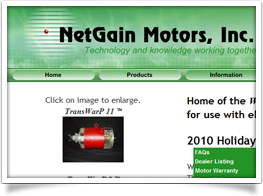 Go-ev.com
The TransWarP™ Motors are designed to be coupled directly to a WarP™ series motor for dual motor or direct drive applications. They are available in 11.45", 9.25", and 7.125" diameters.
Read more at:
Go-ev.com
Etpab.se
We are supplying electrical components to: Load-bearing trucks, Recycling trucks, airport vehicles, forklifts, specialist vehicles, AGV trucks, towing trucks, electric vehicles, and more.
Go visit:
Etpab.se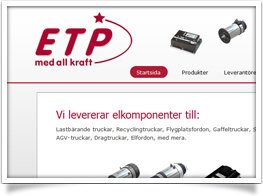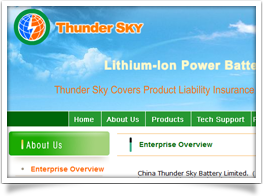 Thunder-sky.com
China Thunder Sky Battery Limited. (TS)is a private joint-stock company,authorized by SAIC and incorporated in Shenzhen in PRC,a High-tech integrated group enterprise with core IP technology of International patent rights, specializing in research, development and production of Life Source Rare Earth Yttrium Ion Lithium Materials and Power Battery Technologies.
Read more at:
Thunder-sky.com
Evcomponents.com
If you would like to order lithium cells or other EV parts that we do not have in stock, the following suppliers are available that can meet your orders. We also got, Controllers, Motors, BMS / Regulators, Chargers, Fuses / Brakers and more.
Go visit:
Evcomponents.com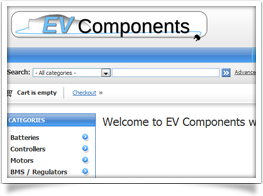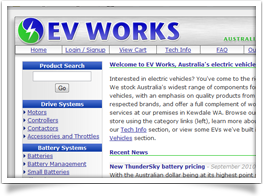 Evworks.com.au
Welcome to EV Works, Australia's electric vehicle specialist! Interested in electric vehicles? You've come to the right place. We stock Australia's widest range of components for electric vehicles, with an emphasis on quality products from respected brands, and offer a full complement of workshop services at our premises in Kewdale WA.
Read more at:
Evworks.com.au
Cloudelectric.com
Orders need to be placed on our Website. We can't accept Phone, Fax, Email or Walk-in Orders. Our Order Processing System requires that customers agree to our Sales Policies before we can process an order. This can only be done with our "Website Check-Out System" where there is an "Agree to Sales Policy Check Box".
Go visit:
Cloudelectric.com